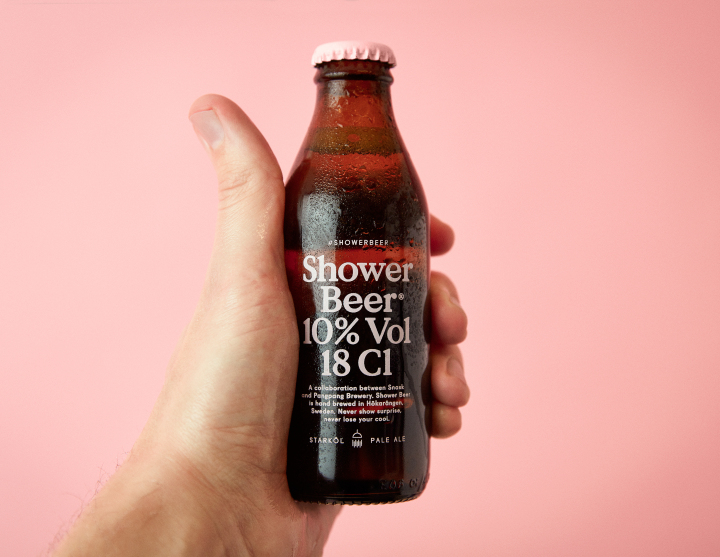 Because who doesn't like to drink beer in the shower?
PangPang Brewery, a Swedish based brewery, has created a solution for one of the world's biggest problems: taking that beer into the shower?
The brewery has unveiled a beer that is specifically made for those times when you want to get your pre-party going in the shower, but maybe aren't committed to a full 12 ounces of showerdrinking (yes, that's a new term we just came up with).
In a story by Fortune, Fredrik Tunedal, PangPang's Founder explained that the reason this beer is perfect for the shower is that it is a smaller bottle of 18 centiliters (about half a can) so it can be consumed before getting too warm from the heat of the shower. The stronger 10% ABV packs a strong enough punch to produce a buzz. And the label is printed on the bottle—not a paper label.
The Shower Beer was conceived by Stockholm-based PangPang and creative agency SNASK. PangPang is a craft brewery that was founded in 2010 and is the oldest craft producer in the city.
For now, you won't see Shower Beer outside of Sweden, although the guys at PanPang aren't ruling out future exporting opportunities.  "It looks like Shower Beer might be the first PangPang Beer to make it across the Atlantic," Tunedal told Fortune